10. June 2022
We asked our two keynote speakers, Prof. Dr. Dr.h.c. Nebojsa Nakicenovic and Univ.-Prof. Dr. Reinhard Haas, to give an outlook with respect to the upcoming event "Energy transition for all" – How much energy for a net zero economy? on 15. June 2022 (event in English):
Humanity is facing formidable challenges from war and food insecurity to the pandemic and ever-increasing pressure on the Earth systems including climate change. With the adoption of the United Nations 2030 Agenda with its 17 Sustainable Development Goals and the Paris Climate Agreement back in 2015, there appeared a resolve to achieve an aspirational and ambitious vision of a safe and just future for all. To achieve the Paris Agreement, greenhouse gas emissions need to be halved every decade and approach net zero by the middle of the century, in less than three decades, while the global emissions are still increasing at an unprecedented rate last year.
What needs to be done has been assessed multiple times over the past decades. Priority is to invest in decarbonization and efficiency. The pervasive transformation toward zero-carbon electricity and electrification of energy end-use are central to achieving higher efficiencies, decarbonization, and net-zero emissions. This should be complemented by low and zero-carbon energy carriers such as hydrogen and carbon capture and removal from sustainable biomass (BECCS). Major challenges of the needed pervasive transformation of the energy systems are mobility, which can be electrified through electric and plug-in vehicles, heating, and cooling through heat pumps, and especially freight transport, aviation, and shipping. Here hydrogen and decarbonized synthetic fuels could bring viable solutions.
"This grand transformation toward full decarbonization of energy systems is not a merely technical and economic issue. It is about people, societies, values, and behaviors. Technology is an integral part of society and an expression of collective intentionality through the aggregation of sundry individual choices. Thus, the transformation requires an inclusive approach to achieve a sustainable and beautiful future for all."

Prof. Nakicenovic
The first keynote draws the "big picture" from an international and European perspective. In particular, the energy system can not be considered only on a national level. We have seen in the last weeks how strongly the topics of energy production, infrastructure, storage, and usage are interconnected with international partners outside of Austria. All kinds of renewable energy sources allow for stronger and more resilient regional energy systems.
The second keynote will emphasize the regional aspects of Austria and briefly address its historical evolution before moving on to the current situation. The latter can be also better understood from the development. Although Austria obtains already a large amount of electricity from renewable sources by waterpower, there is still a large gap in the complete use of all renewable energy sources.
"Without the rapid and broad-based expansion of renewable energies, it will not be possible to achieve the Zero Carbon Emission Economy. This must be accompanied by ambitious measures to increase energy efficiency."

Prof. Haas
The topics of import dependency, price developments, and future perspectives will be addressed. What is the current need for energy and the resulting CO2 emissions per sector? Are 100% renewable energy sources possible? What are present options for action and scenarios, including different perspectives, e.g., from policies?
About the speakers
Prof. Dr. Dr.h.c. Nebojsa Nakicenovic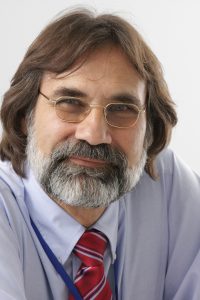 Group of Chief Scientific Advisors, European Commission, Former Deputy Director-General, IIASA, Former Professor of Energy Economics, TU Wien
Prof. Nakicenovic was Deputy Director-General/CEO of IIASA from 2008 to August 2018 and is a former tenured Professor of Energy Economics at Vienna University of Technology (TU Wien).
Among other positions, Prof. Nakicenovic is the Executive Director of The World in 2050 (TWI2050), a global research initiative in support of a successful implementation of the United Nations' 2030 Agenda. The goal of TWI2050is to provide fact-based knowledge to support the policy process and implementation of the SDGs. Among Prof. Nakicenovic's research interests are the long-term patterns of technological change, economic development, and response to climate change, and, in particular, the evolution of energy, mobility, and information and communication technologies.

Univ.-Prof. Dr. Reinhard Haas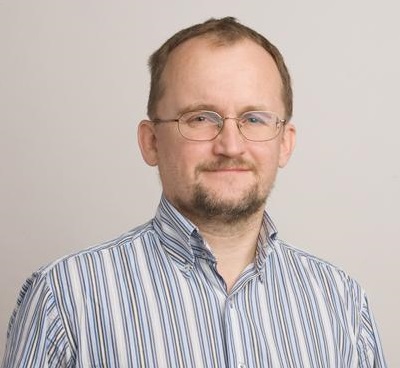 Head of Energy Economics Group, TU Wien
Academic Director MSc Renewable Energy Systems
Reinhard is a Professor in Energy Economics at TU Wien. He received an M.Sc. in Mechanical Engineering and Industrial Economics (1984), a Ph.D. (1987), and a Venia Docendi (1998) in Energy Economics from TU Wien. Reinhard is Head of the Energy Economics Group (EEG) since 1996. He has more than 30 years of teaching, supervision, examination, and reviewing experience and is involved in almost all courses offered at EEG. In addition, he has continuously developed the curriculum not only at EEG but also in his capacity as an academic director at TU Wien's Academy for Continuing Education in the renewable energy systems post-graduate program. In his career, Reinhard has supervised a large number of bachelor's, master's, and Ph.D. theses and also coordinated many European and national research projects in the field of the energy transition for a variety of different clients. He has also frequently contributed his expertise to various International Energy Agency (IEA) studies and programs and has made a significant number of scientific conference contributions worldwide and authored more than 200 peer-reviewed scientific papers and book contributions.
More on June 15, 2022:
Date: 15. June 2022 | 17:00 to 20:00 Uhr
Place: Kuppelsaal TU Vienna, Karlsplatz 13, 1040 Wien, 4. Floor
Click here to visit the event website and register.